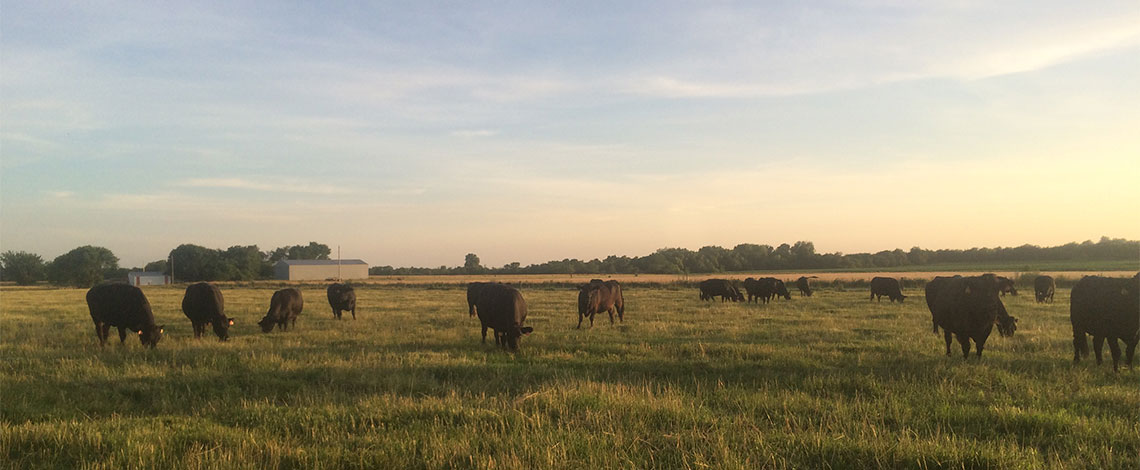 Hilltop Farms was established in 1960 by Elmers parents Warren & Geraldine McWilliams. Hilltop Farms has always been a diversified grain, hay, & livestock family-operated farm. This farm is one of a few farms left inthe state of Missouri that still bales native prairie grass in big square bales, round bales & small square bales for our own use & to market.
We row crop corn, soybeans and soft wheat along with running a registered Gelbvieh & Balancer seedstock herd. Hilltop Farms develops heifers & bulls for our annual seedstock sale, held in the spring of the year.  At Hilltop Farms, we are committed to raising quality seedstock for our customers!
HILLTOP FARMS
ANNUAL BULL & FEMALE SALE
MARCH 2, 2019 12:30 P.M.
JOPLIN REGIONAL STOCKYARDS – CARTHAGE, MO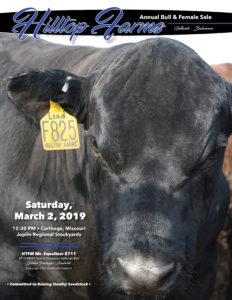 HTFM Mr. Equalizer E711
2019 National Western Stock Show Grand Champion Gelbvieh Bull
Reg: AMGV1393438
 SEMEN PACKAGES AVAILABLE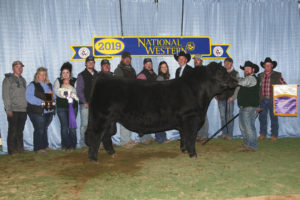 After Equalizer won the National Western Stock Show, Hilltop Farms has decided to offer semen packages from now until April 1, 2019 and will then close to the public until January 1, 2021. Package buyers will be allowed to purchase more packages upon initial purchase of semen within this time.
TERMS AND CONDITIONS One package of HTFM Mr. Equalizer E711 will be sold for $1000 for 20 units of semen. To order semen you must call Hilltop Farms and we will call Genex to release the semen to you and then you will need to contact Genex to make shipping arrangements. All collection and freezing costs are paid by seller and semen shipping costs will be paid for by the buyer. Payment must be received before semen will be released.
Contact Information Hilltop Farms Elmer 417-529-0081 Brad 417-529-7556 Benny 417-529-6436 Genex (Strafford MO) 417-736-2125
Brenda and Elmer
Brad and Katie
Benny and Sarah